Salut Monde Tester Program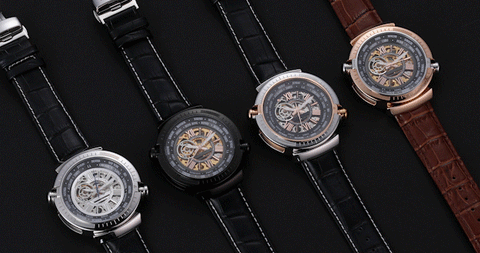 Salut Monde Tester program is an exclusive invite only program we hold to help us improve the user experiences. Before our new products launch, we will send Free Samples to our Salut Monde Testers to gather feedback and improve our products and user experiences. 
Becoming a Salut Monde Tester, you will be able to
a. become one of the first wearers to try unique designed unrevealed Salut Monde watch before our future products launch.
b. see your feedback and opinion will be integrated into the new Salut Monde watch
c. get FREE Salut Monde watch samples
And more benefits to be explored!
When the new products are ready, we will post the sample testing information in the Facebook group.
https://www.facebook.com/groups/885939098809276/
Testers who are interested in testing the new product will submit the application based on the instruction in the post. We will notify the testers who have been selected and send free samples to the testers.
In general, the selected testers shall provide detailed feedback report, include but not limited to photos, personal opinions about the product, etc. within 14 days after receive the samples.  From time to time, we may require the testers to participate in product survey etc.  
If you have any questions about the program, please feel free to contact us at support@salutmonde.com